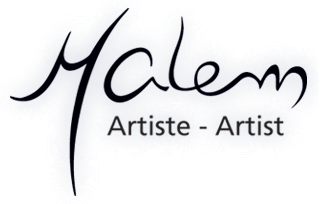 Malem lives in the Eastern Townships of Quebec, Canada.
T. 450-292-0551

You may also use the convenient following form :
Malem Mailing List
Don't miss anything!
If you wish to keep up to date, get news from me (Malem), shows I attends, new equine sculptures and paintings, dragons, other creatures, works in progress and as a bonus some personnal pictures and sharings about me and my beloved horses, subscribe to my mailing list!