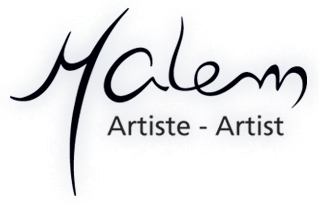 Malem Equine Artist at the flame



This is a video I created with beauty and art in mind. I do not normally work in the dark, but for this video I wanted to share the spectacular glow of glass and high contrast! Since I work with dark glasses to protect my eyes, it kind of gives you an insight on my shaded vision as well. The Dark background allowed me to add my beloved horses and muses, either at liberty or working with me. Hope you like it!
Malem painting a friesian horse live at Salon du cheval 2016
Malem contributes to a collective oil painting with the equine artists of Equestra 2014 to help raise funds for a local horse rescue organisation.