Horse Oil Painting by Malem
Sharing my equine passion in my oil paintings!
Oil Painting is something pretty special for me. I always start by sketches, either digital, hand-drawn or pen and ink drawings. Next, I choose a favoured one and redraw it bigger on a canvas before indulging in oil painting to achieve the colours I foresee.
Oil paints dry slowly, allowing a lot of time to blend my colours. I like to have a minimal number of tubes and create my own colours by mixing the paint myself.
In the oil painting process, I think, I escape by immersing myself deeply into textures, how to truly render each inch of the horse or animal. It is a more meditative process for me, where I listen to music and get deeply in touch with my feelings.
Usually my oil paintings have a strong emotional meaning for me. I translate my feelings, often sadness or what I need in my life. An example would be painting a joyful horse to feel happy or a horse surrounded by light for hope during dark times, or a happy peaceful angel horse to help me grieve a lost equine friend thinking that he/she is well, and pain-free over the rainbow bridge. Other times I transcend life dramas that affect me in an oil painting.Some are tributes to memories I cherish, like moments with my horses or enhanced by my imagination visiting other realms and creating magical or mystical horses, painting the invisible to the eye.
Every horse is unique and comes from my heart and imagination. I try my best to represent movement, expression and life in all my paintings.
Gallery of Horse Oil Paintings by Malem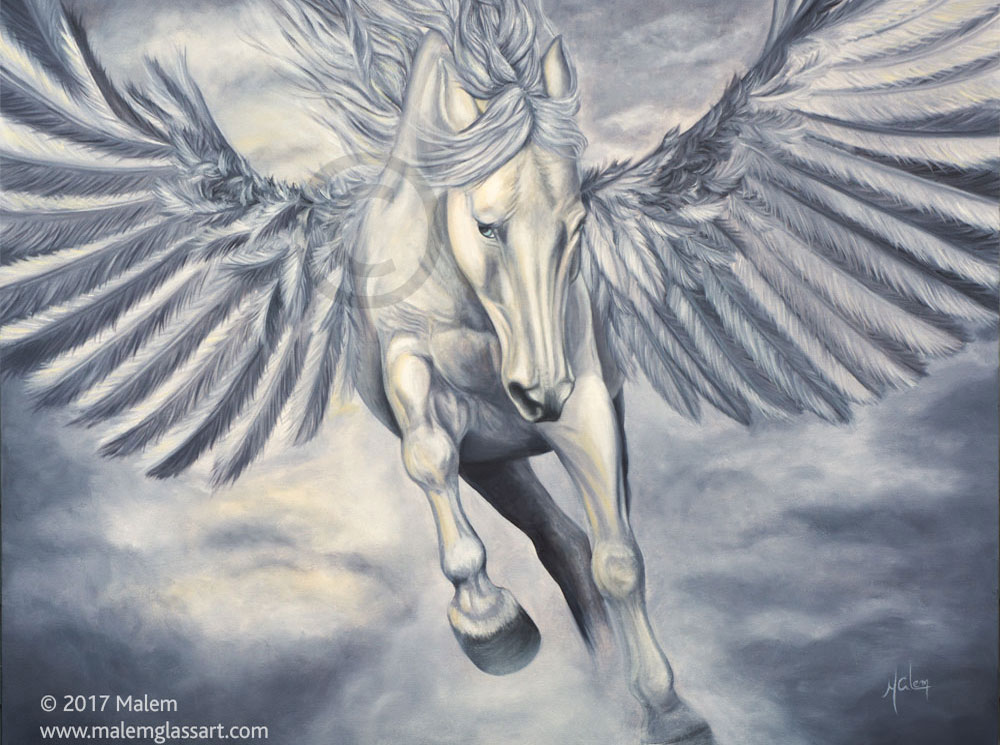 Angel of Mercy (part 2 of Angels diptych)
oil on canvas
Horse Art
30" x 40"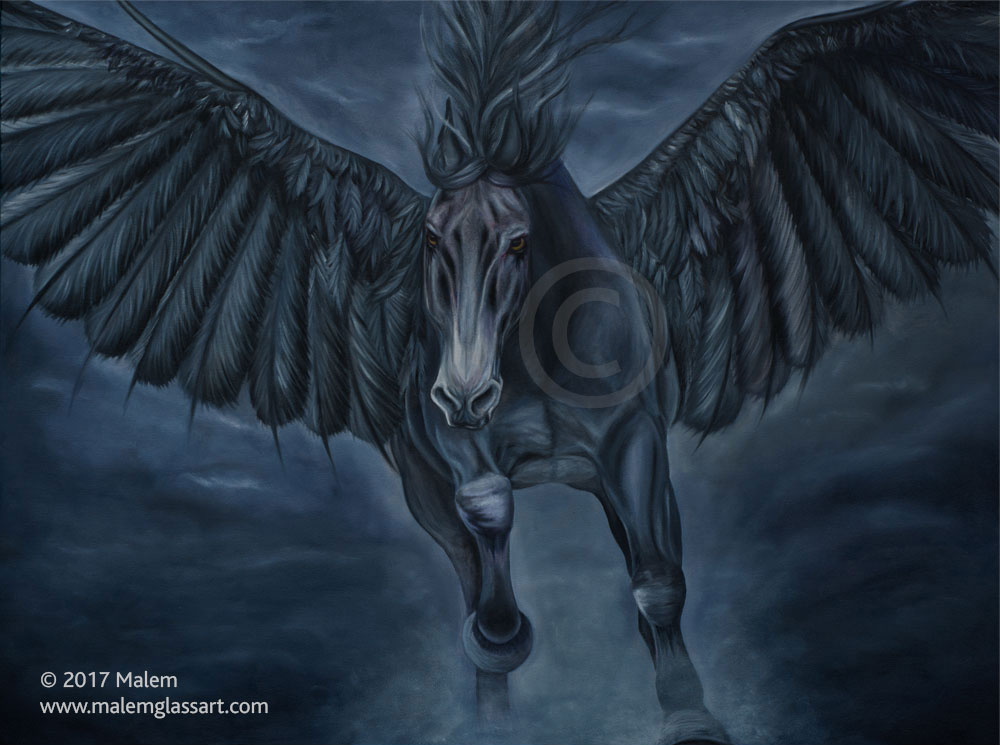 Angel of Death (part 1 of Angels diptych)
oil on canvas
Horse Art
30" x 40"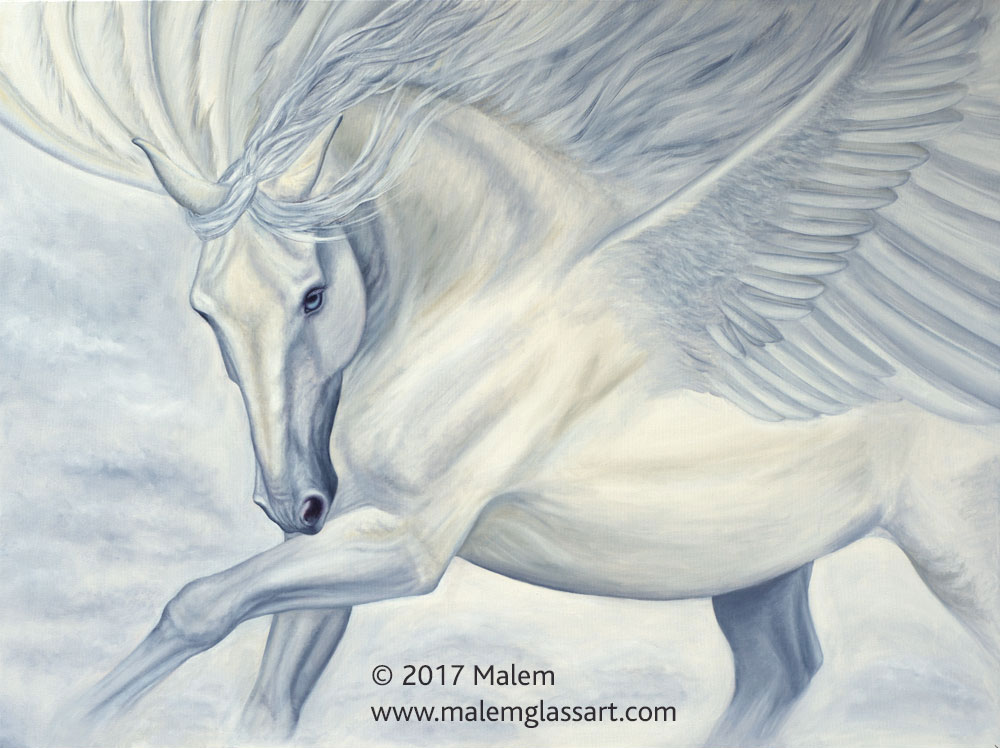 Evanescence
oil on canvas
Horse Art
36" x 60"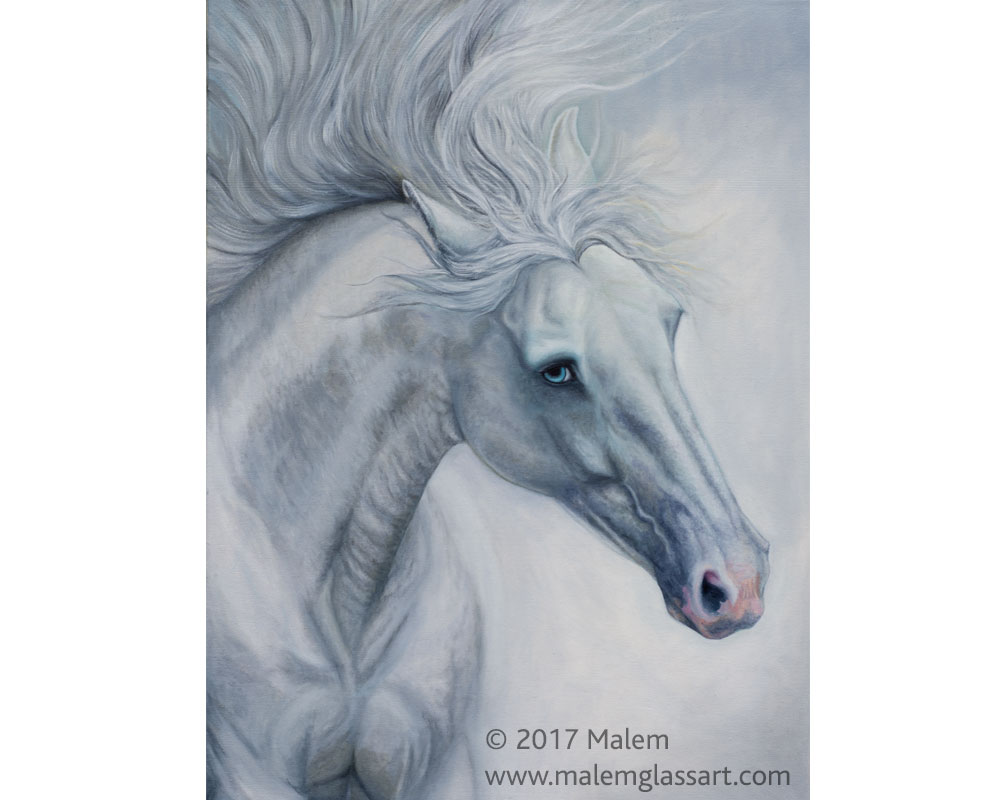 Winter Dreams
oil on canvas
Horse Art
16 x 20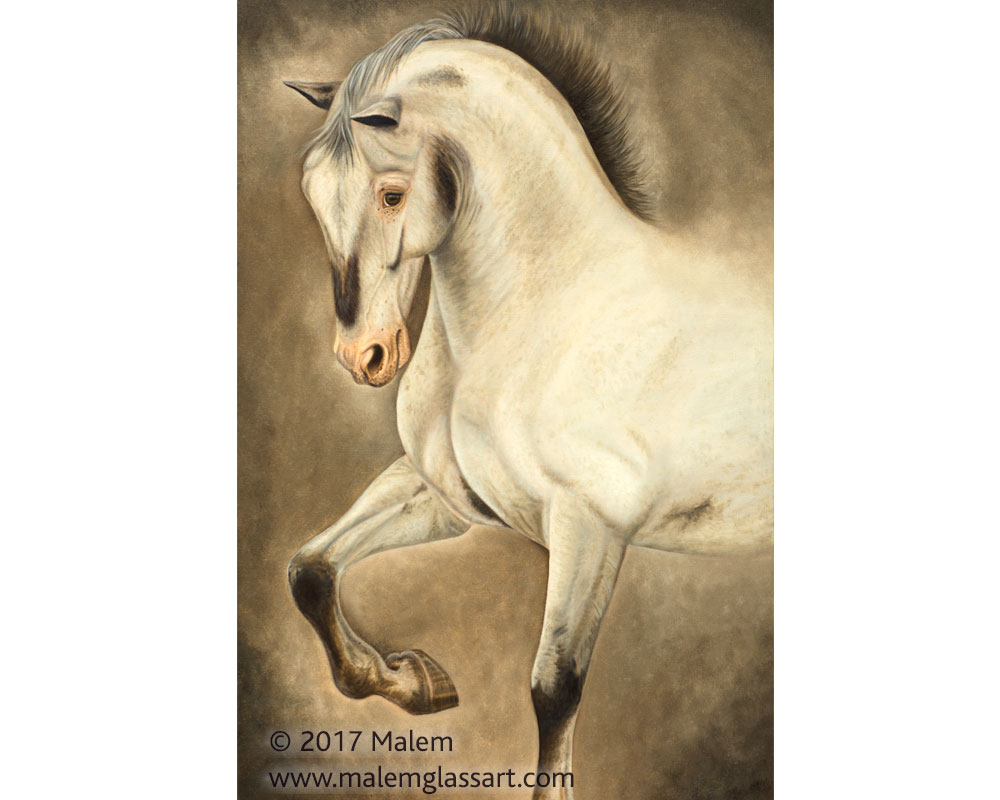 Brandy's Rose
oil on canvas (Appaloosa portrait)
Horse Art
24" x 36"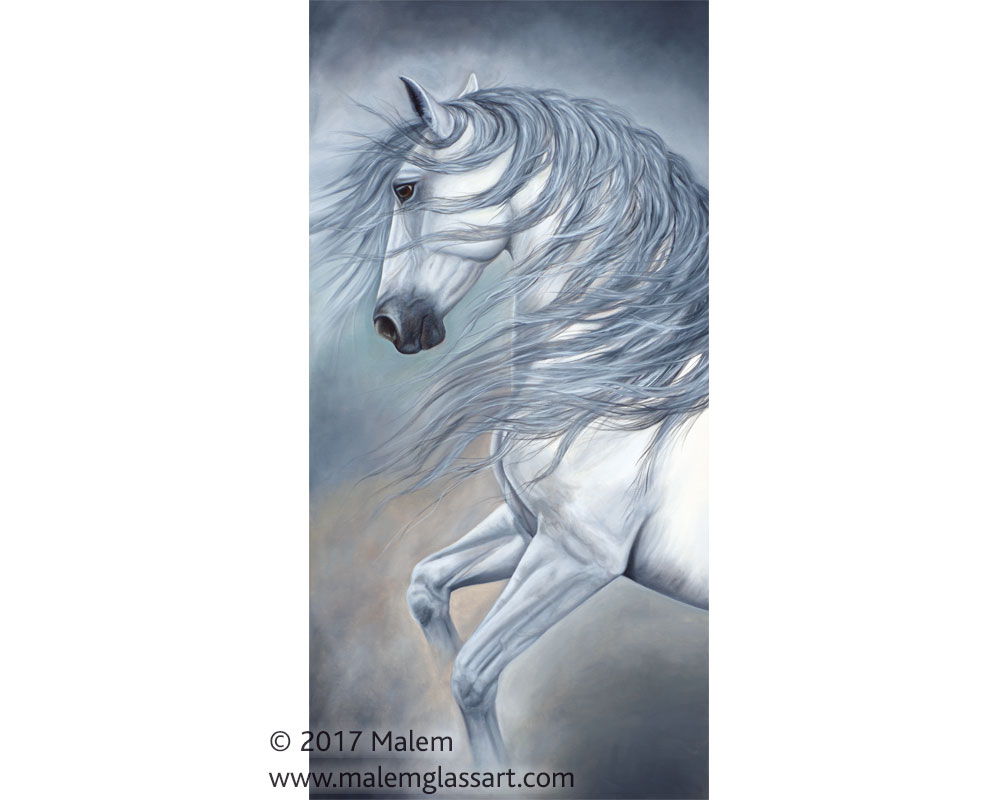 Dancing in the Storm
oil on canvas
Horse Art
24" x 48"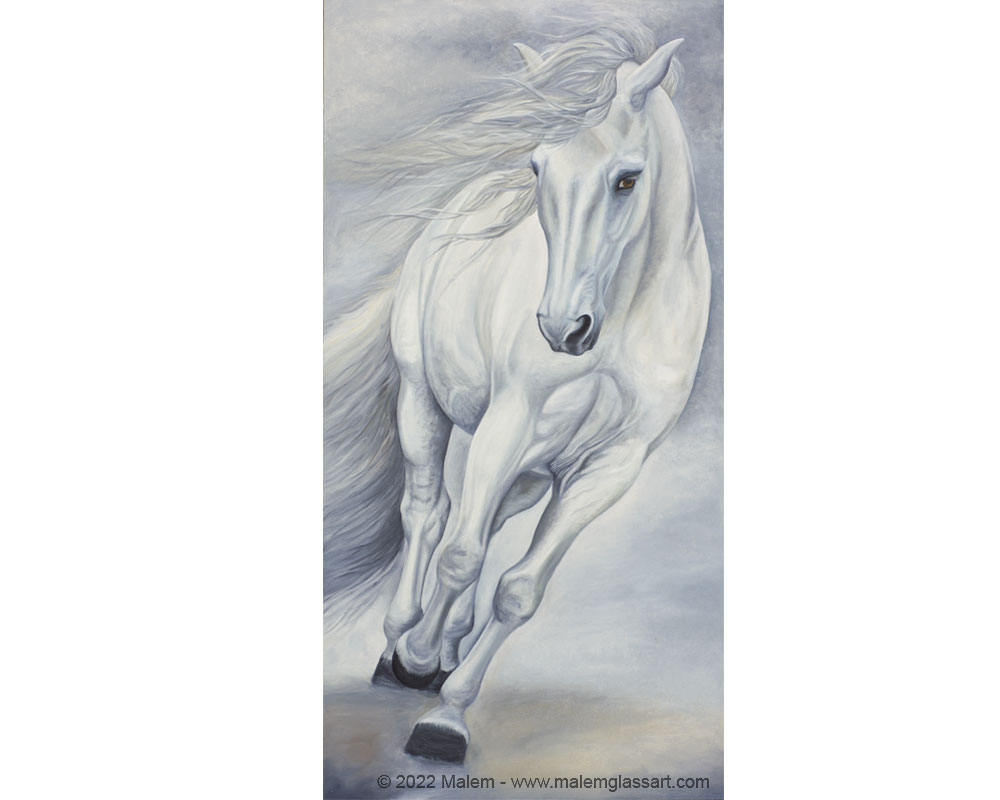 Sueno mi Sueno
oil on canvas
Horse Art
24" x 48"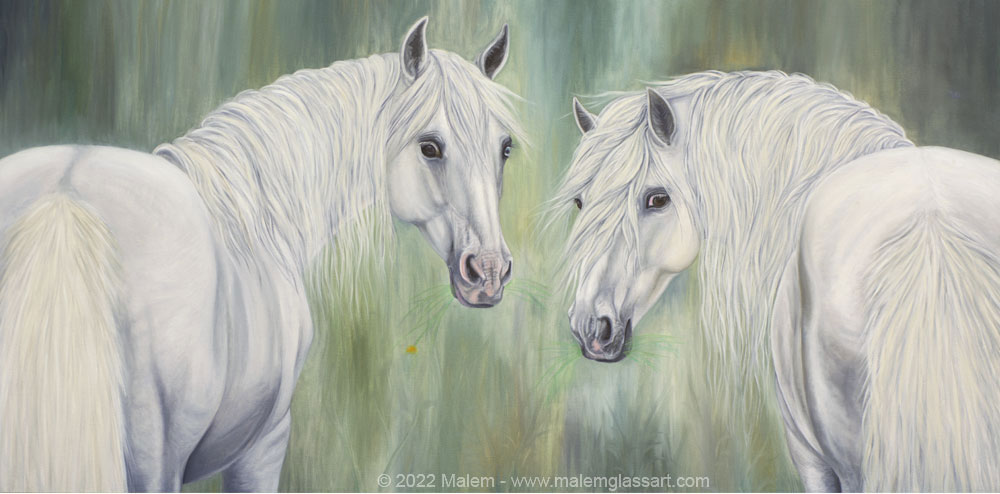 Good Morning
oil on canvas
Horse Art
24" x 48"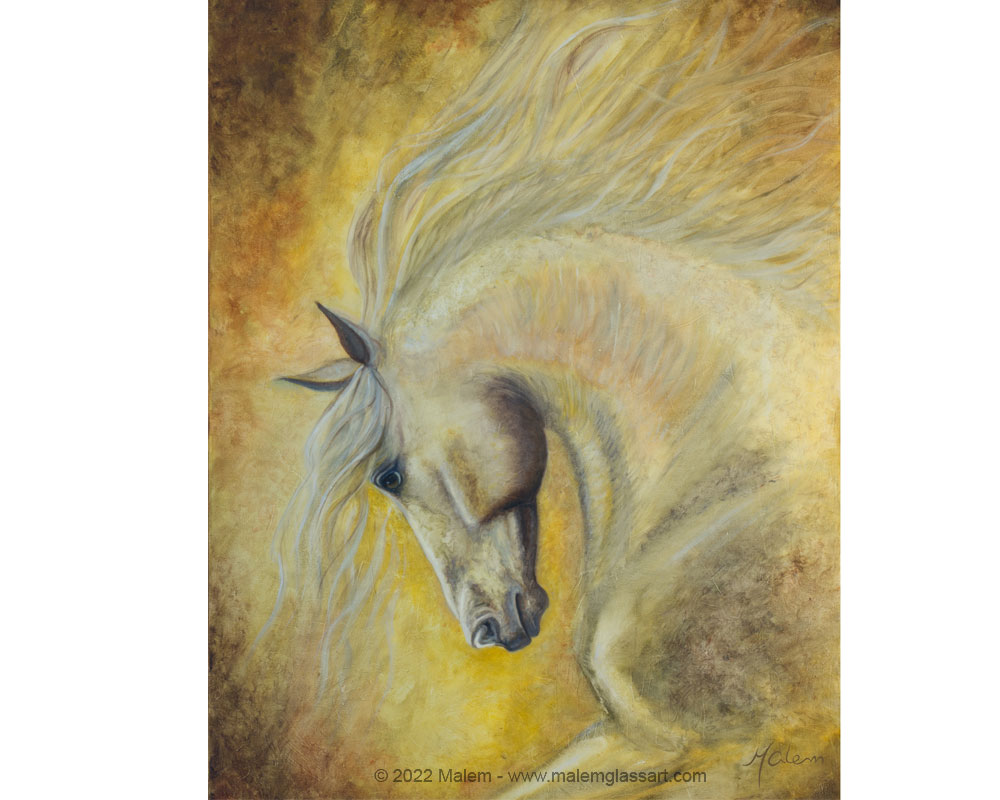 Into The Light
oil on canvas
Horse Art
30" x 40"